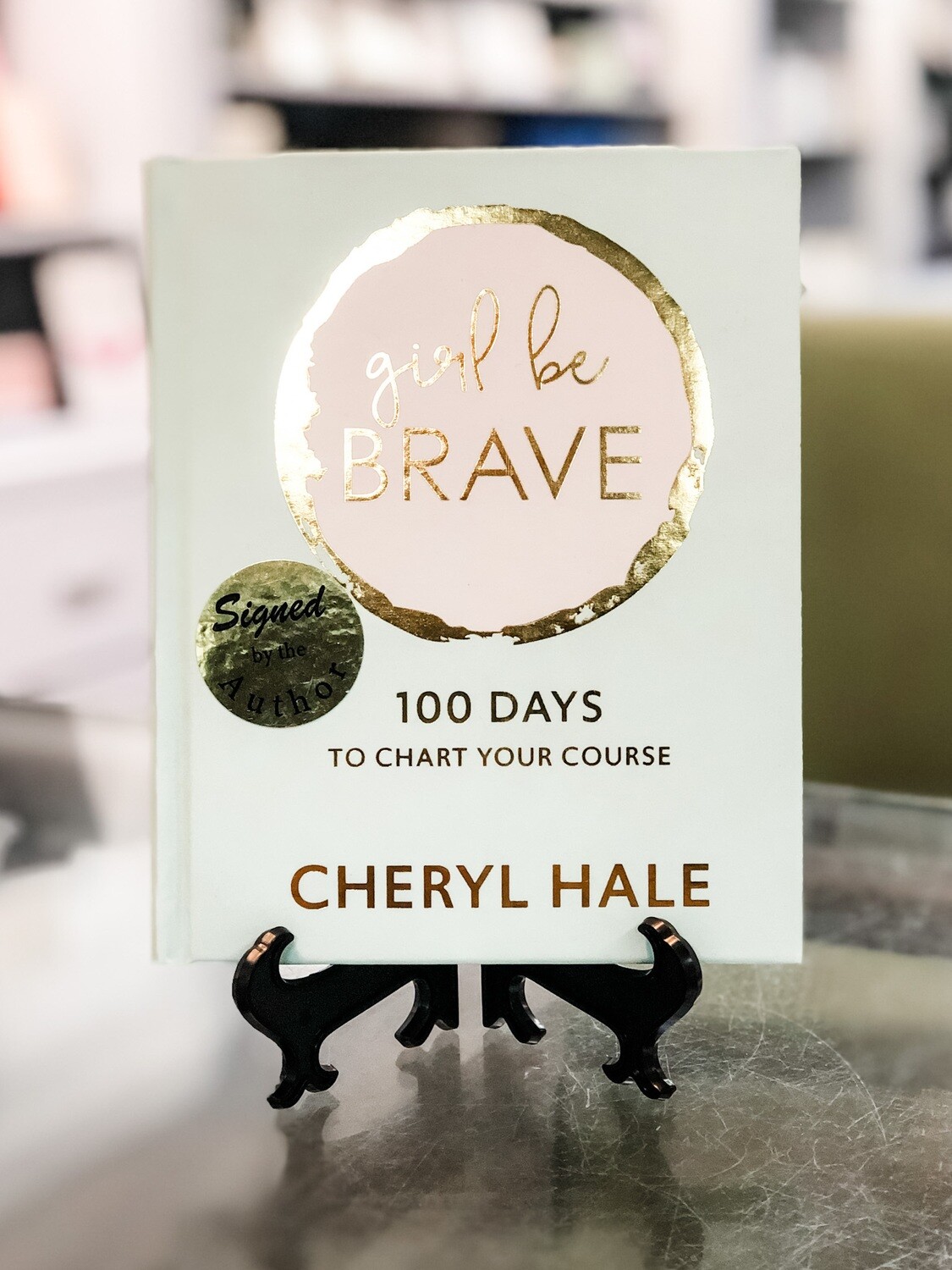 Girl Be Brave - 100 days to chart your course
SKU 00016
Product Details
When Cheryl Hale discovered a note from her grandmother, written in a family Bible and ending with the phrase "girl be brave," she found the inspiration she needed to push through her fear and chart a course for her life. Her hope was for her grandmother's words to reach every girl and woman who needs a reminder of their own bravery.

Inspired by the movement of the same name, Hale's gift book Girl Be Brave: 100 Days to Chart Your Course, shares 100 days of encouragement, quotes, and photos, calling women everywhere to embrace lives of bravery. Hale helps readers chart their course to a more passionate and satisfying life with reflections accompanied by powerful images of brave women in action.
The 100 reflections in Girl Be Brave encourage women to face their fears, embrace their future, and discover that they are braver than they ever thought possible.
Save this product for later